SEO Affiliate Program with indexmenow.com
IndexMeNow.com is a solution for quickly indexing newly published URLs.
Without this solution, some URLs can take several days or even months to be indexed and therefore be visible in the Google search engine.
You will find the characteristics as well as the opinions on https://indexmenow.com/.
Why AFFILAE?
To manage the affiliation, we use the specialized service AFFILAE. We selected this solution for several reasons:
Intermediary specialized in affiliation
no bugs or lost commissions with fuzzy or dodgy systems.
reliable tracking solution
exclusion of fraudulent affiliates or using cookie stuffing
compatible with all countries
simple and clear affiliate interface with your clicks, sales, commissions...
internal messaging to respond effectively to affiliate requests
tracking links with # to optimize SEO in your articles
How to become an affiliate?
To participate in our affiliate program, you must create an Affilae account and apply for the program here:
https://affilae.com/fr/programme-affiliation-index-me-now-com-bulk-indexer
How to get your affiliate tracking link?
1. To easily find your tracked link, go to "My partnerships".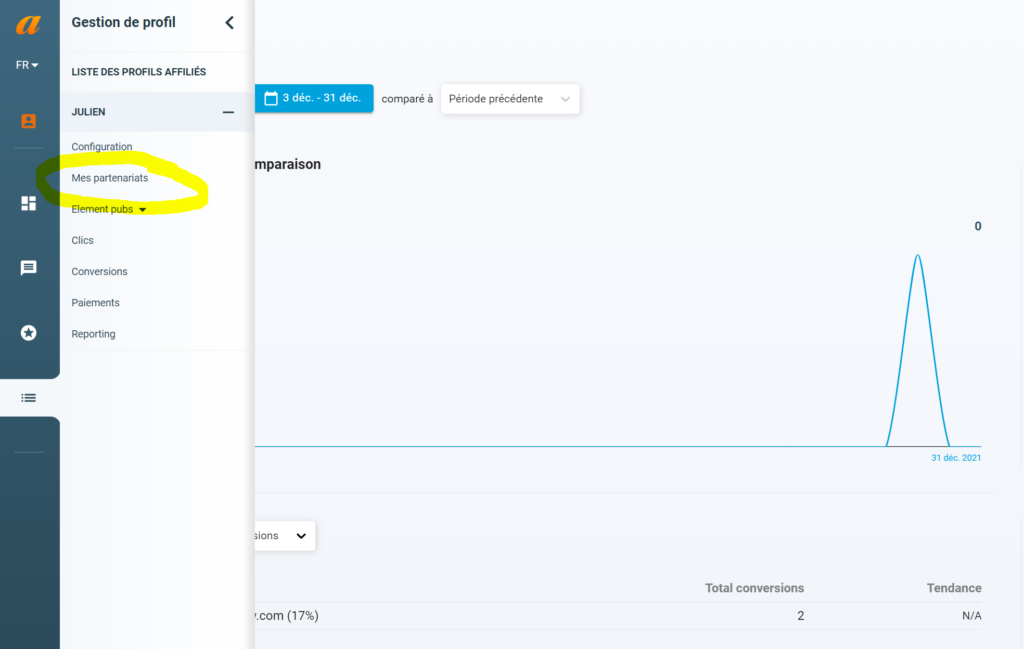 2. Click on the links icon to retrieve your tracked link: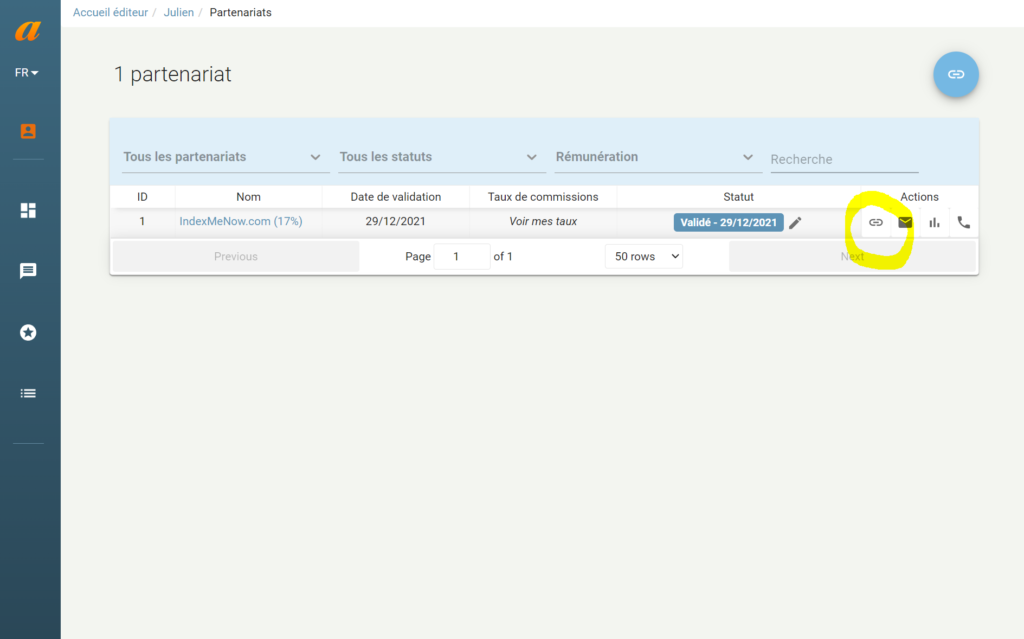 3. Get your affiliate link in the Orange section :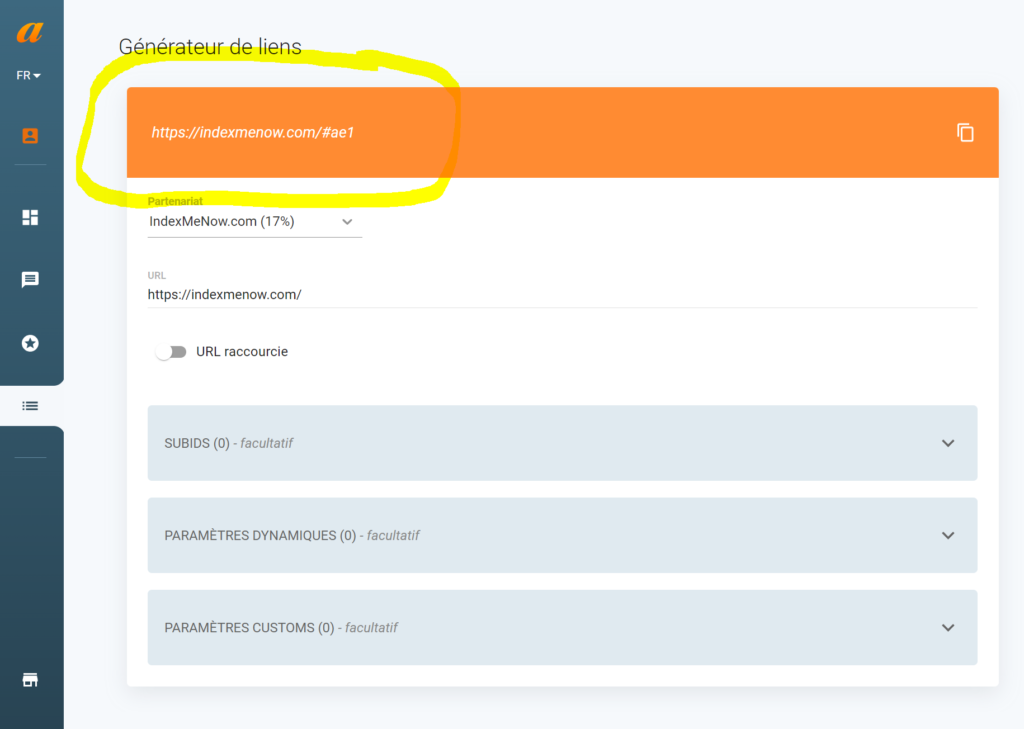 Program compensation
IndexMeNow.com offers you 17% of commission excluding VAT of the amount of invoices converted into $ and invoiced by our payment intermediary.
However, your commission invoice may be paid in Euros or Dollars by bank transfer .
Terms of use of the program:
Being older than 18

Obligation to be declared as a business or micro-

entrepreneur

Payment by TRANSFER within 15 days after sending your invoice

Minimum payment threshold of €100

Do not do anything harmful to the reputation of the service.

Understand what SEO is
A question ? Here is the contact for affiliates:
You have a question ? You can contact Stéphane MADALENO on: